...and were afraid to ask.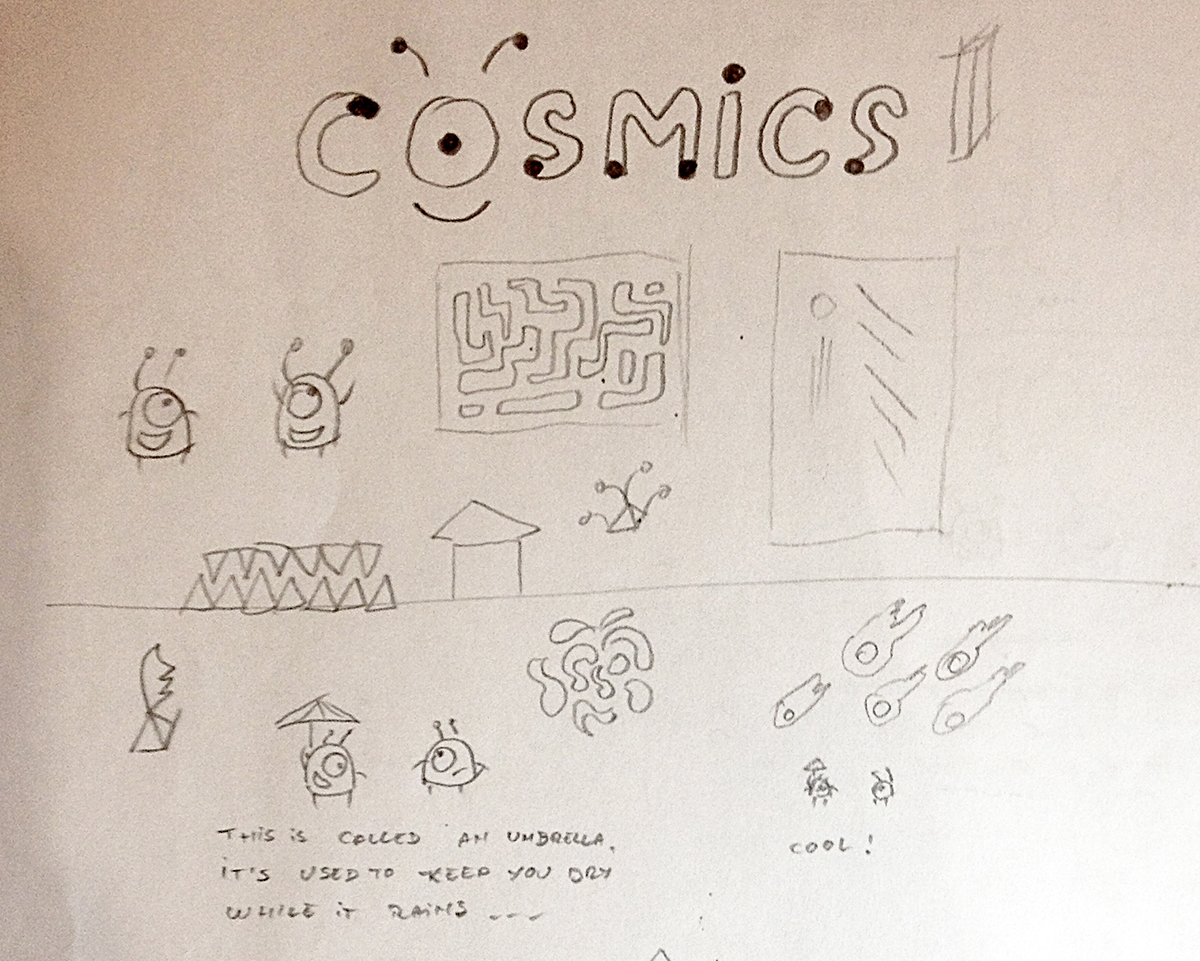 The following text will be shaped funny, because it's about Cosmics Comics...and they're funny: in more ways than one: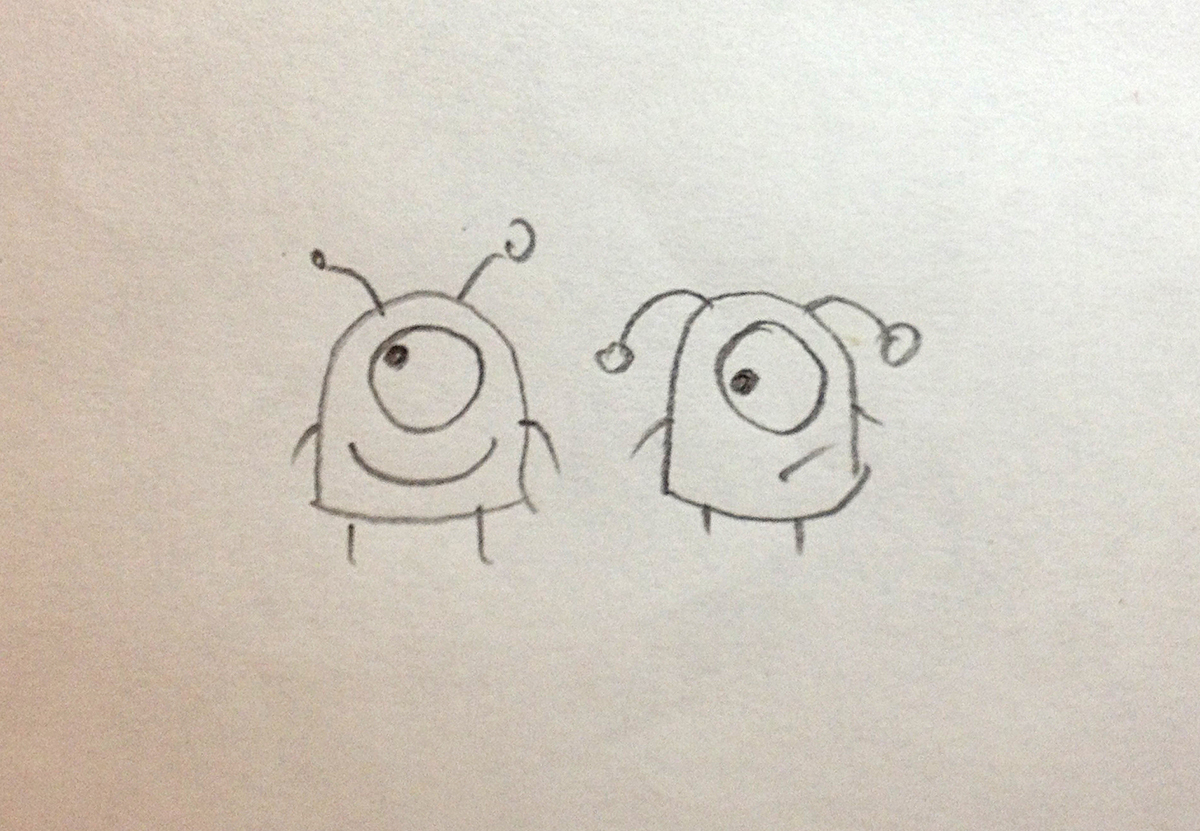 FROM
THE FAR
REACHES OF
THE UNIVERSE,
WHERE NO MAN DARES
TO END HYPERDRIVE, A NEW
RACE OF ALIENS COMES FORTH TO...
WELL, TO AMUSE YOU AND SHOW YOU HOW
THEIR WORLD IS EXACTLY LIKE YOURS. EXCEPT THAT
THEY ONLY HAVE ONE EYE. AND ANTENNAE. AND NO FINGERS.
BUT STILL, THEIR WORLD IS REALLY SIMILAR TO YOURS. IF YOUR
WORLD IS A SILLY, LOVINGLY CLUMSY AND AMUSINGLY GOOFY,
SORT OF NAIVE, SUPER-RANDOM & SHMOOPER-HEROIC OR
MAKES-NO-SENSE-BUT-STILL-FUNNY WITH SHYAMALANIAN
ENDINGS. FINE... IT'S NOTHING LIKE YOUR WORLD.
WHAT WERE YOU EXPECTING? THEY'RE COSMICS!
SEE HOW THEIR NORMAL IS NOTHING LIKE
YOUR NORMAL. ALSO... DID YOU EVEN
NOTICE THAT THE TEXT SHIFTED
180 DEGREES FROM THE
POINT IT WAS
TRYING TO
MAKE?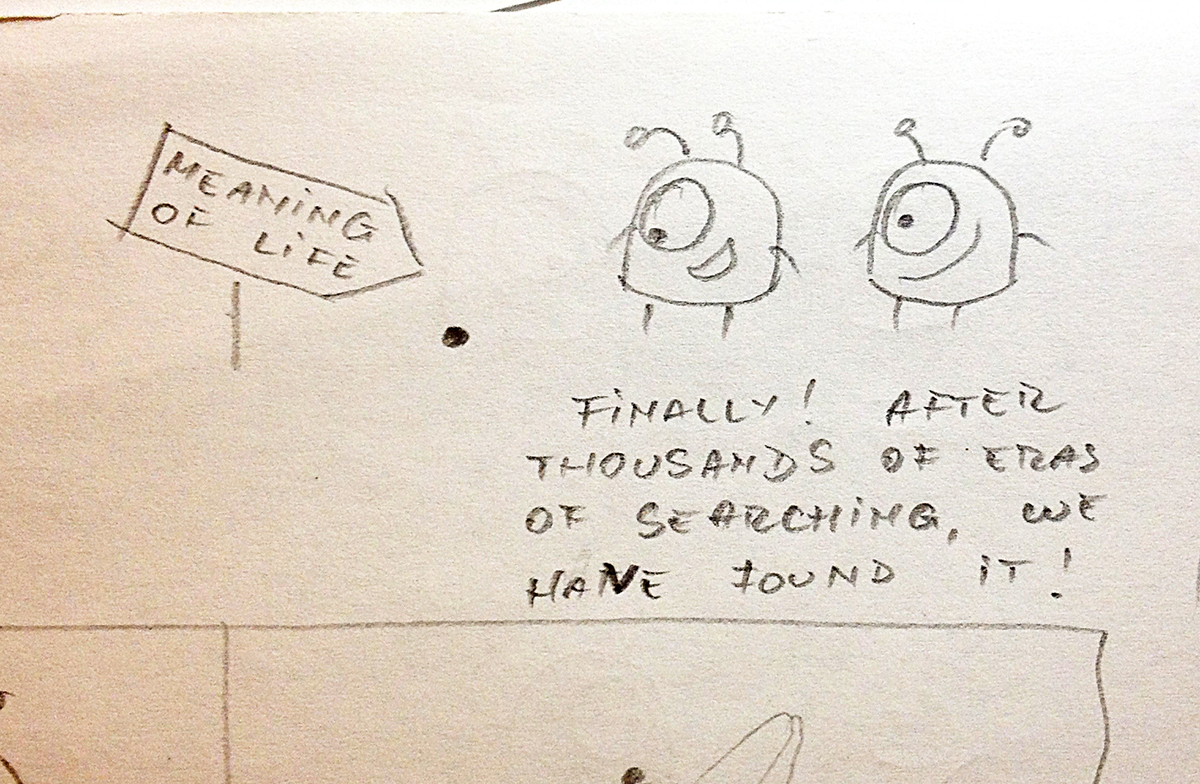 And that's why the text is shaped funny: because it doesn't make much sense. But Cosmics Comics does....sometimes. Check out these rough sketches. Bogdan hadn't yet managed to completely channel their signal and decode their latest (mis-)adventure.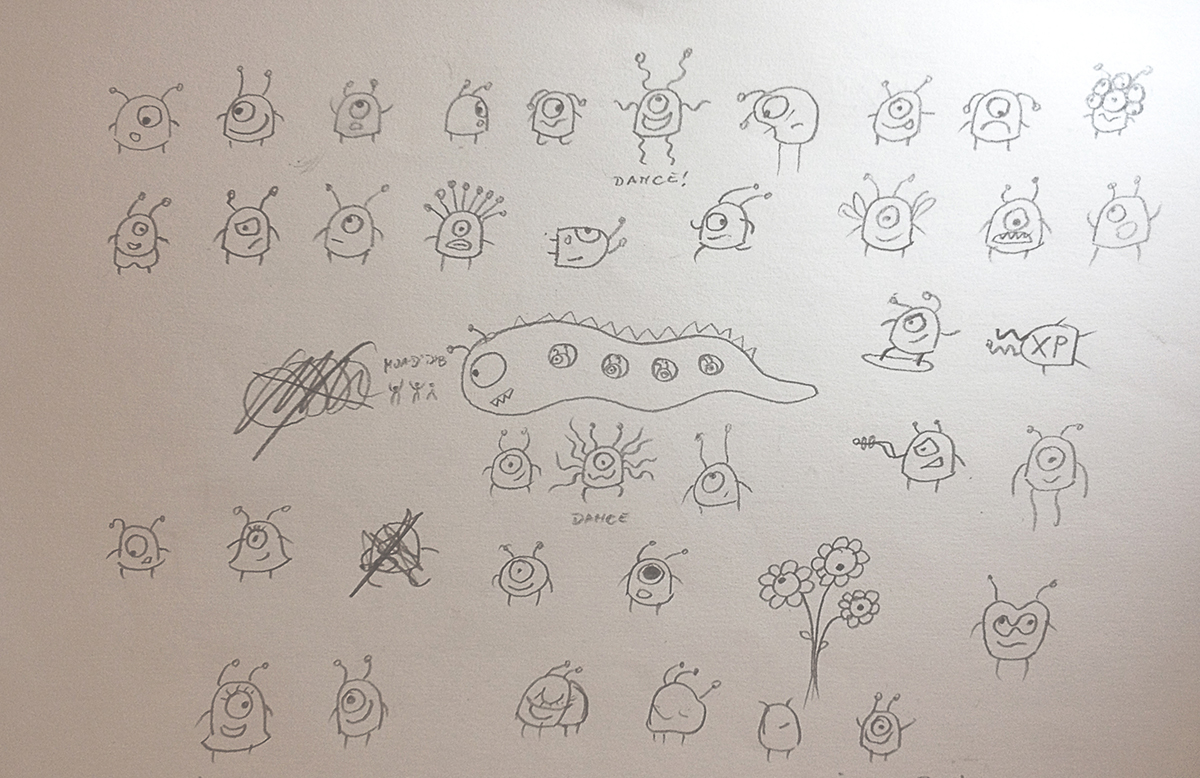 Aren't they cute?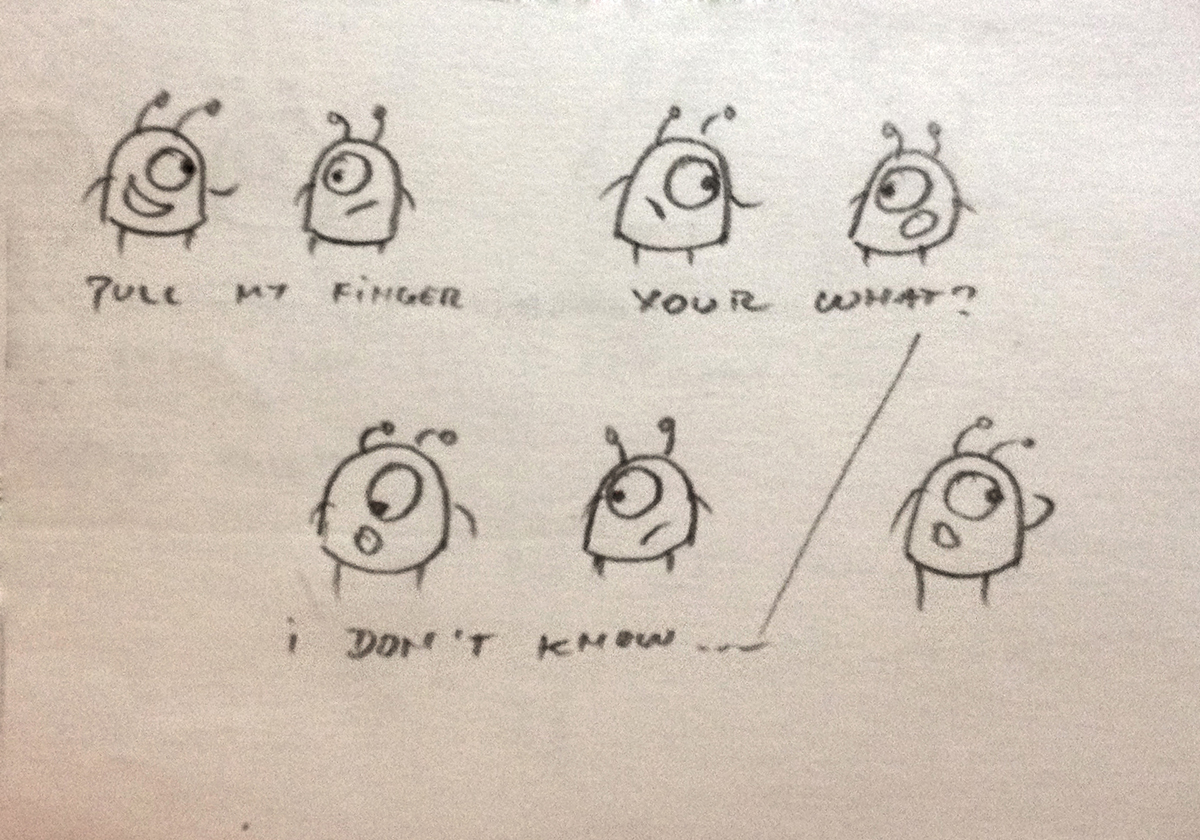 Told you they don't have fingers. See what this sketch turned into when completely beamed down right here.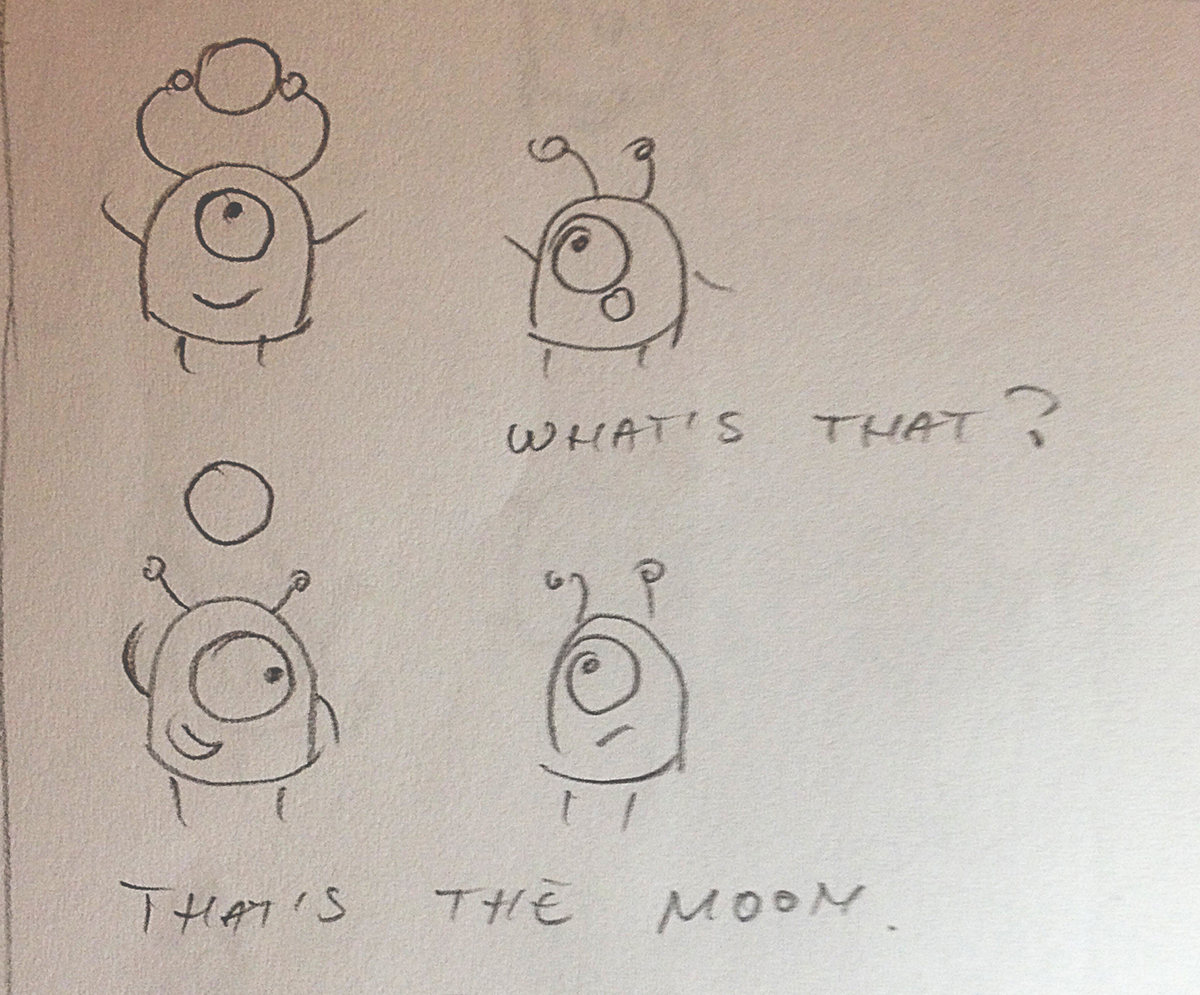 This idea didn't make it yet, but reach out and keep in touch, because you never know what they will broadcast next... or how Bogdan will pick up that signal.